2 tags
Totally killed it last night. Faith in our music restored. LETS TAKE OVER THE WORLD!!!
2 tags
We have one more ace up our sleeve. It that doesn't do it, nothing will… Stay tuned.
4 tags
Rock 'n Roll Through It All →
Out of Sydney's backwater comes the newest album release from garage-punk rockers Bang! Bang! Rock 'n Roll. Entitled RAD, the LP has been debuted following a spate of anticipatory EP's, lineup changes, set-backs& A perfect review of our album. Check it out!
5 tags
RAD, by Bang! Bang! Rock 'n Roll →
10 track album We made a 60's garage rock album. Recorded live in 1 day, we left in all the mistakes and juicy goodness that make rock and roll what it is.  Available for free download, or you can donate some $$$. Enjoy.
and then there were two...
We are sad to announce that unfortunately Jessie D has decided to leave the band. We'll finish the currently booked shows as a 2 piece and decide what's next from there. Jess would like to thank everyone who supported us and we hope she finds happiness in whatever path she chooses.
Paying at the Old Bar in Melbourne this Saturday (14th April). We're gonna get druuuuuuuuuunnnnnnnnk! 
FREE GIG TOMORROW (THURSDAY THE 4th of APRIL) at the Oxford Art Factory!!!! 10PM, Merch available at the gig, FREE!
8 tags
BANG! BANG! ROCK N ROLL
We're dorks. And we make music for dorks. If you're an outcast, a loner, a weirdo, and a dork, you'll love us. Come be friends.
7 tags
5 tags
A garage rock love song similar to The White...
EXCITING NEW SHIT?
So we put out our pop song the other week, and not everyone has been super keen on it, so we decided to go into the studio yesterday with Tony 'Teen Ax' Mckey and record some raw as shit, super rad garage rock tracks of death! Coming out on a bright pink 7" next month. Excited? We sure as shit are!!!!
6 tags
Official BBRR Merch available through Honey's... →
Come buy some rad shirts to show your love for the garage rock children that are Bang! Bang! Rock n Roll!!!!
Touring In April!!! Merch Coming!!!!
Bags and shirts and vinyl! Tour dates where you can purchase these, and watch our sexy asses play: April 13 at the Old Bar in Melbourne April 20 at FBi Social in Sydney
1 tag
1 tag
2 tags
2 tags
So many big shows coming up, new song coming along soon. This could be the start of something awesome!
Recording begins in 2 days…
5 tags
4 tags
6 tags
5 tags
5 tags
4 tags
Last night was AWESOME!!!! Thanks to everyone for coming down to world bar and catching us at such a late hour. Dove into the drum kit, cut myself up, had stage invaders in the form of our pals the summervilles, and generally had a rad time.  The crowd was so goood!!!! Until next time, in a few months.
Playing world bar this Friday Jan 4 in sydney, then going on hiatus to record a new song and work out some new strategies. Come mosh!
5 tags
Do It! EP available for FREE! →
We've decided this EP is so amazing that everyone should own it, so we're giving it away.  Just enter $0 for the price and it's yours.  Get it, enjoy it, tell your friends about it.  
6 tags
http://www.theaureview.com/interviews/joel-murray-o... →
A little interview I did for the AU Review.  I don't think I stirred enough hype. I'll remember not to be stoned during interviews in future…
5 tags
The 'Do It' EP
For those that don't know, this is a concept EP about depression, self loathing, alcoholism and trying to find meaning in one's life. Starting from: Track 1. Everybody Hates Me - This song came about at the end of our previous band 'The Vignettes'.  Despite having worked hard for 5 years playing big shows, getting radio play and meeting people in the industry, we found...
Sudden explosion of shows
December 14 at Goodgod Small Club Sydney - Kingswood + The Owls December 21st at Brighton Up Bar Sydney - My Sydney Riot Xmas Party December 22nd at Yah Yahs Melbourne - My Favourite Thing Festival January 4th at World Bar Sydney - MUM Friday night party January 28th at Oxford Art Factory Sydney - Magic Bones + Go Roll Your Bones …still need a new guitar and amp though…
7 tags
5 tags
4 tags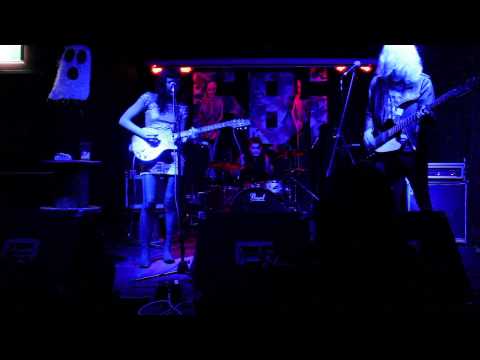 7 tags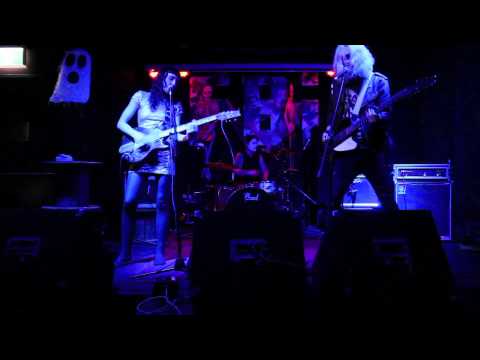 4 tags
5 tags
7 tags
4 tags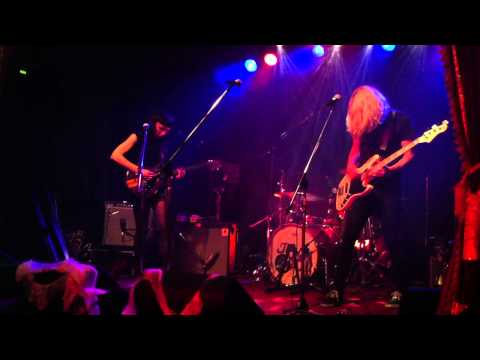 http://www.triplejunearthed.com/Bang!Bang!RocknRoll... →
NEW SINGLE 'I LOVE YOU' OUT NOW ON TRIPLE J UNEARTHED!!!
5 tags
Last minute gig @ Goodgod this Saturday night!
Supporting Bloods & The Murlocs! $10, from 8pm. More info here, Facey event here. Also, it's Katie's birthday this weekend, so come down and party with us! xoxo - BBRR
4 tags
2 tags
Upcoming things
Our next show is September 14 at FBi Social in Sydney, and at the moment we're in the middle of recording new stuff to put out on Vinyl and online.  I think this year is gonna wrap up with a BANG!
3 tags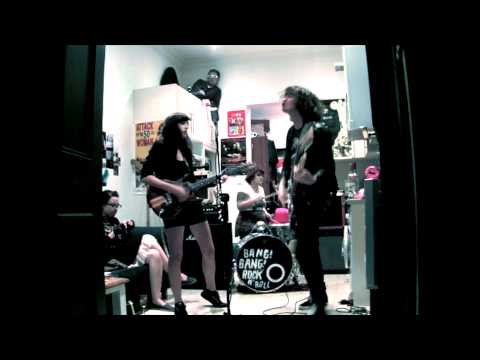 6 tags